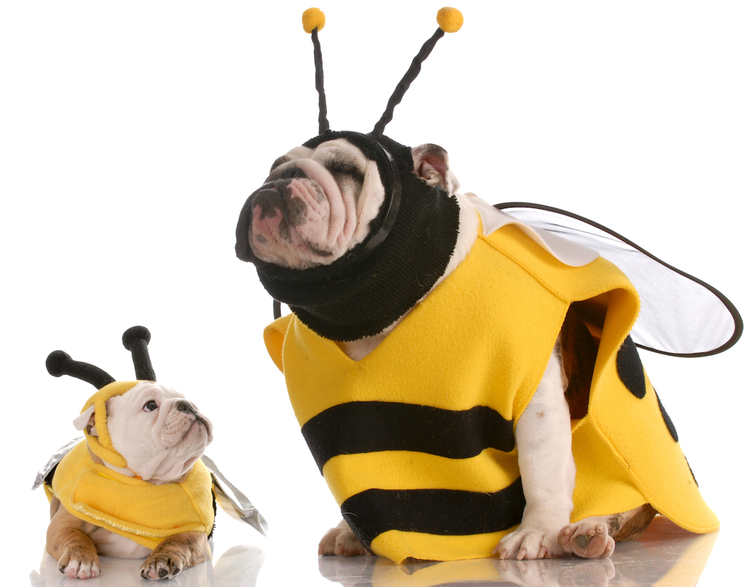 Orlando, Fla.—As we approach the holiday season, one big celebration for the American people is the upcoming Halloween. Some of us can hardly wait! Halloween sets apart as one of the most fun and creative festivities of the year, where we all; young children and kids at heart spend a great deal of time designing costumes and scenery at home, school and all around.
During that night, our kids, accompanied by their parents, traditionally walk through the neighborhoods and go door-to-door asking for "trick-or-treat."
In order to keep the fun of such an amazing celebration, it is important to follow some safety measures:
Young children should always be accompanied by their parent.
Some hours are more risky than others, for example: between 5:00 PM and 9:00 PM. Research show that the time block between 6:00 PM and 7:00 PM is particularly dangerous, because it's when most pedestrian accidents are reported.
It is recommended to walk through neighborhoods with sidewalks. If you have to walk on the street, you must do so on your left side, so that you face any traffic rather than have them behind.
Practice common sense when crossing the street, always looking to both sides first, before moving forward.
Kids can wear reflective ribbon or devices attached to their costumes, so they become obvious, and highly visible. Carrying a battery powered lantern is also a good idea. Make sure the batteries are in good condition to last all night.
Shoes and costumes sizes are important because loose items might make kids stumble and fall. Also, make up is so much better than wearing a mask, because these can sometimes block their area of visibility.
Older kids should go out in groups, sharing the route to be taking, and setting a time to be back home. Giving them celular phones can help keeping them in track, and contact.
Make sure your kids are in good health, particularly no fever or any other symptoms of illness.
Parents should always check their treats when they come back, and make sure everything is safe to eat.
IF YOU ARE IN THE ROAD DURING HALLOWEEN NIGHT don't become another statistic!
It is your duty to be on high alert for kids around. After all, it is their night and we all need to do everything possible to keep it fun and safe.
Eliminate any distractions in your car. Now more than ever this is the time to totally discourage the use of your phone while you drive.
Slow down.
Corners and crossroads are usually danger zones.
Those garage doors in your house can be risky. Kids can be coming around at the time you are coming in or leaving. You want to avoid a potential accident at all cost.
NO ONE should be drinking and driving on Halloween night, especially around family neighborhoods.
AT HOME
Make sure to signalize the areas that can cause falls, or any other type of accident with electrical cords around your entrance.
Using battery powered candles inside your Halloween pumpkins will help you keep safe the areas where kids will be standing while asking for their treats.
If you use electrical extension cords outside, you must make sure they are approved for that use, and always follow the manufacturers manual as to how many connections can be safely made.
Take care of Fido! Protect your pets, preventing runaways and / or the possibility of a reaction that might hurt one of your young visitors that night.
Always keep your home well insured, with deductible that allow you to respond quickly if you to do so, after an accident or unexpected event. In terms of insurance your homeowners insurance will offer some coverage for liability, but it is always a practice to have an umbrella insurance to help you once the liability limits are exhausted on your home, auto, or other policy, your umbrella policy takes over and provides a second layer of protection of at least $1,000,000. Higher limits may also be available.
Our local insurance specialists at Orlando Insurance Center will also help you save in the purchase of insurance bundles. Give us a call today at (407) 680-1214— for an initial consultation and quotes from among 20 different carriers who support us!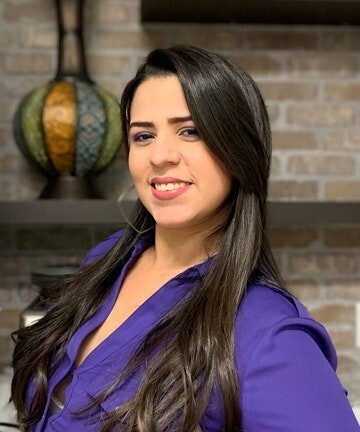 Fabianna Diaz, 4-40 CSR

CLIENT SUPPORT SPECIALIST
SALES AND SUPPORT