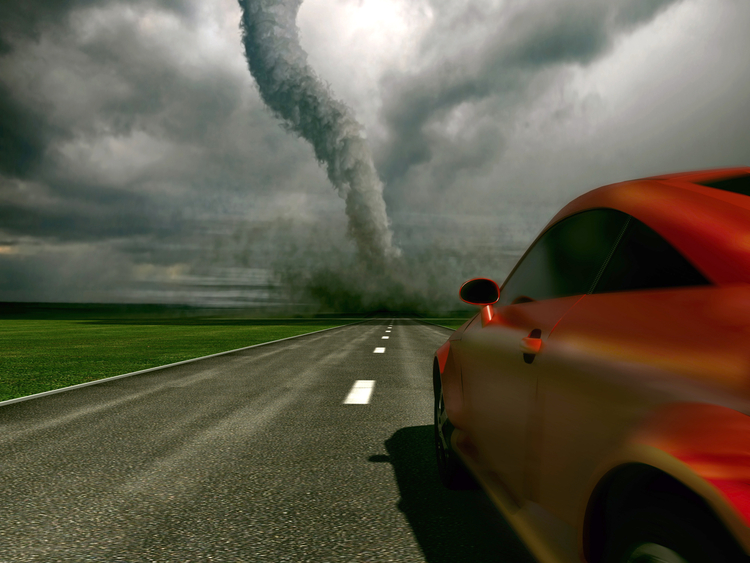 Orlando, Fla. 2023—Each year, about 1,200 tornadoes with wind speeds as high as 300 mph touch down in the United States. Though potentially not as damaging as hurricanes, tornadoes in Florida are beginning to feel more frequent.
The peak of the tornado season is April through June or July.
Spring tornadoes tend to be more severe and strike the Southeast, which is more densely populated than the Great Plains, thus causing more deaths than those in the summer months. In addition, the South has more mobile homes than other regions. Mobile homes are much more vulnerable to tornado damage.
The last three years have had the highest insured losses on record from natural disasters, according to a recent report from Aon. Tornadoes are just one of the severe weather events that can destroy or damage property. Around 1,200 hit the U.S. yearly. Most tornadoes occur during tornado season, but that time period depends on where you live. Tornado threats typically occur in the Southeast in the cooler months of the year, then shift to the Southern and Central Plains in May and June, then to the Northern Plains and Midwest during early summer. The nickname "Tornado Alley" refers to the Southern Plains.
But tornado season and the idea of a tornado alley can be misleading because tornadoes can happen any time of the year and have been reported in all 50 states.
Before a storm strikes, there are steps homeowners or renters might take to make sure of being financially protected against tornadoes.
Tornado coverage is not a separate policy that you need coverage for as it is covered in your standard policy. A standard homeowners and business insurance policy will cover wind damage caused by tornadoes and severe weather. Homeowner's insurance policies also provide coverage for additional living expenses policyholders will need to finance temporary housing costs and other daily necessities.
Most homeowners insurance policies come with a deductible. You might have a flat deductible or, as is becoming more common, the policy might specify different deductibles for certain situations. Often, instead of being represented as a dollar amount, the wind deductible will be expressed as a percentage of the whole policy which can make it a significant sum.
If you rent, your renters insurance should cover your belongings in a range of scenarios — storms, break-ins or other unexpected events. Renters Insurance could also cover temporary lodging if you need to leave your home as a result of a disaster.
Damage to vehicles is covered under the comprehensive section of standard auto insurance policies also known as full coverage. Car insurance can cover your vehicle if it's damaged by a tornado if you have comprehensive car insurance, which is an optional coverage that covers problems such as tornadoes, fire, hail, theft, falling objects, vandalism and collisions with animals.
Since tornadoes can be devastating, there is a good chance that a tornado could result in a totaled car. The following are optional coverage types you should take the time to also consider:
Gap insurance. If your car is totaled by a tornado and you owe more on your car loan or lease than the insurance settlement amount, gap insurance pays the what remains uncovered between those two.
Rental reimbursement insurance. If your car is in the shop for repairs or is totaled, rental reimbursement insurance helps pay for a rental car or other transportation, like subway or bus fare.
Let your local insurance specialists at Orlando Insurance Center help you save in the purchase of insurance bundles. Give us a call today at (407) 680-1214— for an initial consultation and quotes from among 20 different insurance carriers who support us!