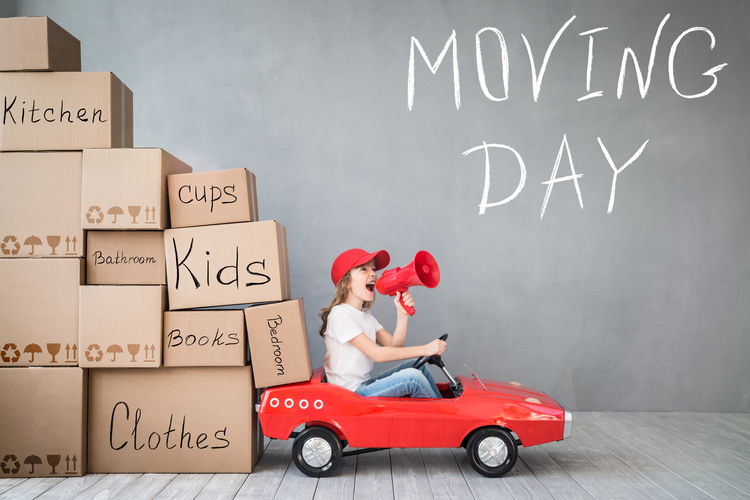 Orlando, Fla.—School is almost off, and many families in Florida as well as other states start making their plans to relocate, or just move to a better location. Being close to work is "king," but also great schools, entertainment, and local services like good doctors, hospitals, grocery shops and shopping in general are also top considerations.
Some of the basic actions you must take one or two months before you move are:
Schedule cancellations of utilities and services.
If you rent, give notice to your landlord usually between 30 to 90 days before, as indicated in your contract.
Reduce your possessions starting 8 weeks before the move. Discard items you will not need at your new place. Sell, donate, and repurpose what you can in order to reduce your moving costs.
Select your moving company preferably two months before the move to get the best price. Make sure to take time to check and compare reviews, and even the Better Business Bureau listings. For interstate moves, the moving company should be licensed with a U.S. Department of Transportation (USDOT) number.
It is important to know that rental buildings may require a certificate of insurance (COI) from your moving company; this offers protection against things like damage to the building elevator and dents in walls. So be sure to ask your moving company if it is able to provide one.
Check for moving day restrictions at your new location.
Start getting boxes, tape, and everything you'll need to start packing, this only if you are not paying your movers for this service.
Make appropriate change of address with all your providers, and probably a mail forwarding with the USPS.
Moving takes time, make sure to provide yourself with enough available time to address these many tasks.
On moving week
You want to confirm your with the hired movers, warn your neighbors about traffic, and visitors moving heavy furniture or blocking some areas.
You also will want to confirm the installation of new utilities at your new place, and make sure those appointments remain in place.
The day before you move
Even though tipping is not required, you may want to tip them with 15% or 20% of your moving cost.
On Moving Day
This is important—When you arrive at your destination, any damage to furniture or boxes that got crushed should be covered by your movers insurance or third-party insurance policy.
Also important at your new place, is to have adequate homeowners insurance to cover items like structure of a home, personal belongings, and liability protection for injury to guests. If you are a renter, a renter's insurance policy will help you get the necessary funds to recover from damages and loss caused by a unexpected event.
At Orlando Insurance Center we are— ALL THINGS INSURANCE— our local insurance specialists will also help you save in the purchase of insurance bundles. Give us a call today at (407) 680-1214— for an initial consultation and quotes from among 20 different insurance carriers who support us!