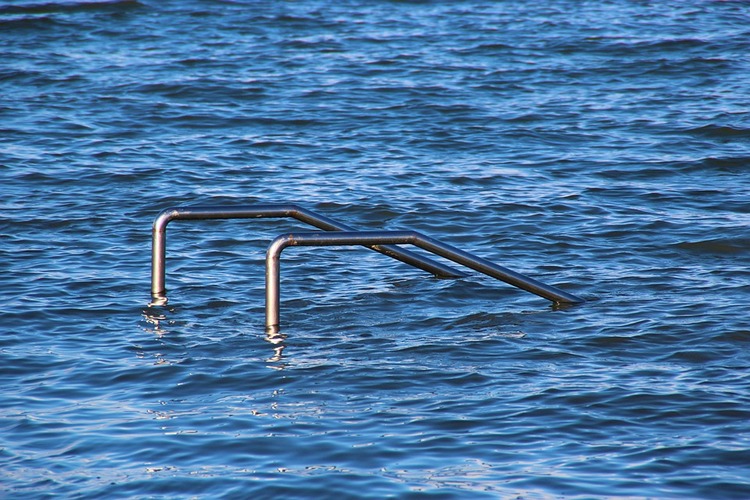 Orlando, Fla.—Flooding is the most common and costly natural disaster across the board in the United States. Rain can lead to devastating flash floods. When the rain is not absorbed quickly enough by soil or other surfaces, it may become a runoff that creates flash floods in minutes.
You don't have to live in a flood zone for your home to be at risk.
Unfortunately, one that a typical homeowners or renters insurance policy will not cover. However, flood coverage is available as a separate policy from the National Flood Insurance Program (NFIP), administered by the Federal Emergency Management Agency (FEMA), and from some private insurers. Congress created the NFIP in 1968. The program makes federally backed flood insurance available in communities that agree to adopt and enforce floodplain management ordinances. Florida leads the nation in the number of flood policies, according to the NFIP, with about 1.8 million policies in force in 2019. Six of the 10 costliest hurricanes in U.S. history have impacted Florida. Three of these storms occurred within just two years: 2004 and 2005.
What you pay for flood insurance has a lot to do with how much flood risk is associated with your building. It makes sense to reduce flood risk no matter what, but in some instances reducing flood risk can also lead to lower flood insurance costs.
HINT
Did you know an elevated home, with a first floor elevated 3 feet above the base ­flood elevation, can expect to save 60 percent or more on annual ­flood insurance premiums?
In the past, private insurers had been challenged with the lack of reliable methods to to measure flood risk, but they can now rely on technological advances that allow them to underwrite risk more accurately and make sounder actuarial decisions. In early 2019 federal regulators allowed mortgage lenders to accept private homeowners flood insurance if the policies abide by regulatory definitions. Also allowed are private insurance policies that do not meet regulations if insurers provide adequate protection according to general safety and soundness requirements. The effect is likely to impact homeowners in states where most of the nation's flood insurance policies are held. Private carriers can also offer higher coverage than FEMA's National Flood Insurance Program policies, currently capped at $250,000 for residential buildings and $500,000 for non-residential buildings.
According to CoreLogic, Inc—in Florida, 2.8 million single-family homes were at risk in 2019 for storm surge damage from hurricanes up to Category 5 strength. These homes would cost $581.6 billion to completely rebuild, including labor and materials.
Keep in mind, your flood insurance coverage will take 30 days to go into effect. We are already on the verge of the 2020 Hurricane Season, which most meteorologists are predicting as an above normal season for the Atlantic.
One inch of flooding can result in more than $25k in damage to your home. Let your local insurance specialists at Orlando Insurance Center assist you in the purchase of flood insurance before the next storm hits. Give us a call today at (407) 680-1214— for an initial consultation and quotes from among 20 different insurance carriers who support us!
Lizandra Mezquita
"Email me" <lizandra [at] buscandoseguro [dot] com>