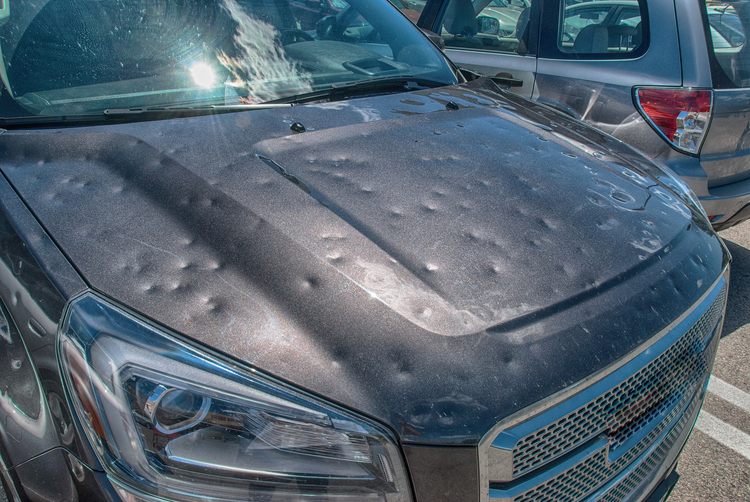 Orlando, Fla.— Spring is the favorite season of severe weather. If you are not one of those people who closely follow the weather. and plan your activities to be in a safe place when conditions deteriorate, you might face some damages on your way. The above photo shows us an example of someone who is driving, and severe weather approaches the area while they didn't have time to find a place to protect their vehicle. Hail is as common in Florida as it is in any other part of the country, and of course, Orlando is not an exception. The average auto claim for hail damage is more than $4,000, according to 2020 hail claims data.
Some families have ways to protect their vehicles in their home's garage, but some others use the area as storage and that makes them unable to protect their vehicles from hail damage. Many others live in apartment buildings and their cars have no option but to sleep uncovered outside.
Nobody likes to drive a dented car that looks like you've been at war. If you purchased comprehensive coverage on your car insurance policy, you're likely covered for hail damage. Comprehensive coverage helps pay to repair or replace your vehicle if it's damaged in an accident that's not a collision. Comprehensive helps cover storm damage, animal damage and falling objects — including hail. If you notice damage to your car after a hailstorm, report the claim to your insurer as soon as possible.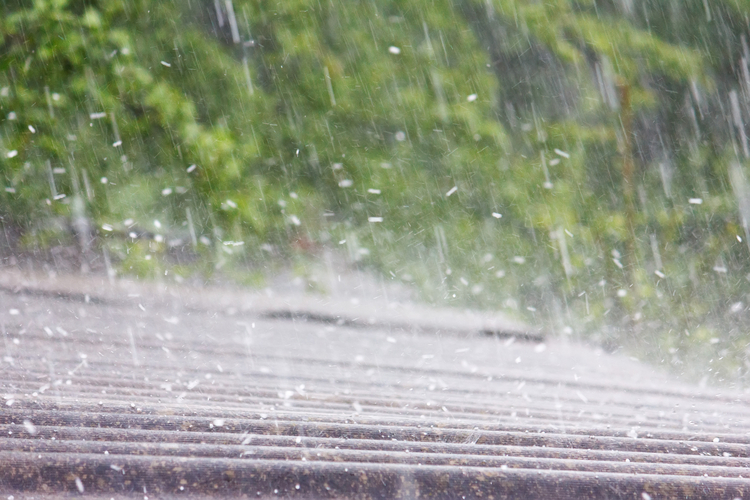 HOMEOWNERS INSURANCE FOR ROOF DAMAGE
For homeowners the story is not different. Roof leaks can be caused by water and hail damage. When storms roll in they can bring hail with them. When you add cracked or weak flashing, corroded and worn down, plus wind damage that removes shingles from your roof you might end up with a major restoration of its structure. So if you found shingles in your yard, you may want to contact an inspector to assess any damages. Your homeowners insurance may cover roof damage, depending on what caused the damage. For instance, homeowners insurance may help cover the cost of repairs if hail or a fallen tree damages your roof. The dwelling coverage in a homeowners insurance policy typically helps protect your home's structure, including the roof, from certain perils, or causes of damage. Commonly covered perils include fire, wind and hail damage. So, if your roof needs repairs after it is damaged by hail or by a tree that topples onto it during a windstorm, you may find that your dwelling coverage helps cover the cost.
Make sure to hire an expert roofing contractor, since your homeowners insurance won't cover the wind damage if your roof was improperly installed. Keep in mind that homeowners insurance generally does not cover damage resulting from lack of maintenance or wear and tear on your roof. Instead, it typically helps pay to repair sudden, accidental damage.
Let your local insurance specialists at Orlando Insurance Center help you save in the purchase of insurance bundles. Give us a call today at (407) 680-1214— for an initial consultation and quotes from among 20 different insurance carriers who support us!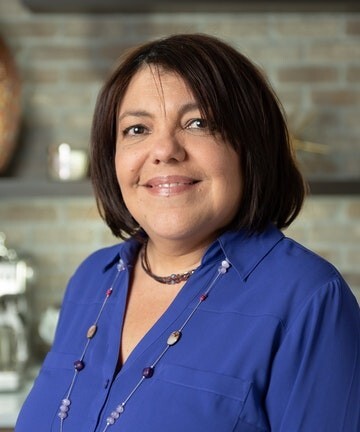 Gloria Rivera,
2-20 Agent
LICENSED AGENT
RENEWAL DEPARTMENT
"Email me" <gloria [at] orlandoinsurancecent [dot] er [dot] co>