Orlando, Fla.—For us in Florida these are rare occasions when we need to take the necessary steps to protect our property from damage caused by extreme cold temperatures, but every now and then we have to deal with it. Some may think we have enough with the hurricane season. When we are not prepared, we may face a lot of inconvenient circumstances that may be costly.
If you moved recently or if this is your first winter in you new home, at Orlando Insurance Center we recommend that you review your homeowners insurance policy instead of renewing it automatically every year, to make sure any recent changes, or adjustments have been made to meet your coverage needs at its best.
For example, as the weather begins to change, this is a great time to inspect your home for possible drafts and opportunities to better insulate. This additional insulation will help keep the home warmer and more comfortable while also protecting the plumbing from freezing and reducing heating costs which can also be an issue.
Plumbing is susceptible to freezing and bursting in cold weather. Improper handling of water and flood damage causes a ripple effect in claims costs, interruption to the homeowner, and possibly unnecessary repairs and mold damage. The longer mitigation services are delayed, the more damage will occur.
For us in Florida, it is very important to check for any exterior faucets and make sure that the water supply to these faucets is turned off inside the house. You should also drain water from it by opening up the exterior faucet. You may also want to consider an insulated cover for these faucets. Disconnect your garden hoses from the sill cocks or outside faucets and drain them if you store them outside.
On your roof, make sure gutters and downspouts are clean and not obstructed. Wet leaves remaining in the gutters over winter add significant weight and volume to the gutter when frozen and increase the risk of damage to these gutters and the roof system. Additionally, gutters unable to properly direct water way from the roof and structure can contribute to other types of damages.
Fireplaces and Space Heaters can be risky when not properly maintained. The fireplace should be inspected to make sure it is clear of any nests from birds, squirrels or other animals. As well, flue damper operation should be checked to make sure it opens and closes fully, and that it is able to be locked in the open or closed position. Space Heaters are a common cause of fires during the winter. Make sure to follow the manufacturer's instructions which recommend to provide enough space to prevent overheating.
If you are shutting down a property for any period of time without heat during the winter, it is recommended to shut off the water supply and drain the plumbing system. You can place antifreeze in toilet bowls and all drains to prevent freezing in these areas.
Talk to our local experienced agents at Orlando Insurance Center and let them know what your needs and priorities are. You will be presented with options from multiple insurance companies, and be able to compare rates as well as coverage to then determine your path to provide the best protection for you and your family. Give us a call today at (407) 680-1214— for an initial consultation and quotes from among 20 different insurance carriers who support us!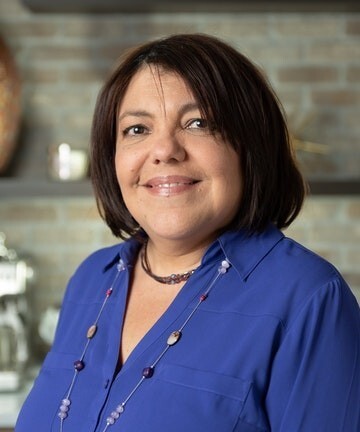 Gloria Rivera,
2-20 Agent
LICENSED AGENT
RENEWAL DEPARTMENT
"Email me" <gloria [at] orlandoinsurancecent [dot] er [dot] co>