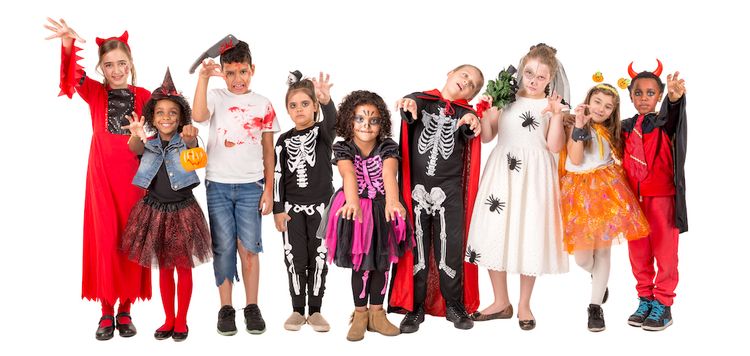 Halloween is just around the corner and your kids are probably excited to go house-to-house in their Halloween costumes and collect loads of candy. As a parent, you want your kids to have fun but safety should always come first. Unfortunately, Halloween can be a dangerous time for kids if parents are not vigilant. We'll share some tips to ensure a safe and fun Halloween for your kids, both at home and on the street. Insurance for home, auto, liability and other valuables is a must.
1. Plan our route carefully
One of the main safety concerns on Halloween is traffic. To ensure your kids' safety, plan your trick-or-treating route in advance. Familiarize yourself with the sidewalks and crosswalks, and avoid busy and dark streets. Also, make sure your kids wear reflective clothing or add reflective tape to their costumes or candy pails so drivers can see them. You could even give your kids glow sticks or flashlights that could make them more visible in the dark.
2. Check your kids' costumes
Costumes should be checked carefully before your kids go out on Halloween night. Ensure the costume fits properly and is not too long that may cause tripping. If you want to accessorize, make sure accessories such as wigs, hats, and masks that may affect your kid's vision and breathing. Use non-toxic make-up instead of masks. Ensure your kids can see clearly and comfortably. Choose a costume that is weather-appropriate too.
3. Talk to your kids about safety
Before your kids go out for Halloween, have a chat with them about safety. Warn your kids not to go inside anyone's homes without your permission, and never to get into a car with a stranger. Ensure they carry a mobile phone with them and remind them to check them every so often.
4. Check the candy
After your kids have returned from trick-or-treat, go through the candy before they start eating and check for signs of tampering. It's always better to err on the side of caution, so if you see candy that looks suspicious, discard it. Better yet, give your kids healthy snacks instead of candy. Limit the consumption of treats too and do not allow your kids to overindulge in sweets.
5. Host a Halloween Party at home
If you want to keep your kids safe in the comfort of your own home while still enjoying Halloween, consider hosting a Halloween party. Decorate your home, play games, and have a blast. This way, you can control the surroundings, guests, and food your kids will be exposed to, and still guarantee they have a safe and fun Halloween experience.
Halloween should be a fun and enjoyable experience for your kids. By following these simple tips, you can ensure their safety whether they're on the street trick-or-treating or staying at home. Remember, it only takes a few extra steps to keep your kids safe on this spooky night. Also, let your local insurance specialists at Orlando Insurance Center help you save in the purchase of insurance bundles. Give us a call today at (407) 680-1214— for an initial consultation and quotes from among 20 different insurance carriers who support us!
Happy Halloween!