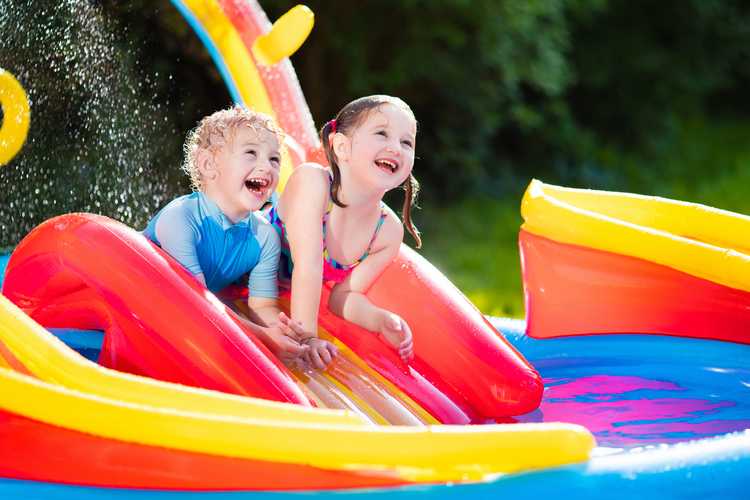 Orlando, Fla.—During the summer, while we have the kids enjoying their time off from school around the home, and every once in a while we like to invite friends to spend some good family time along with us. Part of the entertainment involves, of course, food. Barbecues are the most popular menu during this season and something we can do while the kids enjoy some fun in the water, be it on the lawn or a pool, when available.
To begin with, kids should never be left without adult supervision while they're close to the water. To prevent accidents involving drowning, these are some tips provided by the American Academy of Pediatrics (AAP):
When it comes to a small inflatable kids pool, children can fall inside when they rest on one of its soft borders. Although, in general, these type of pools are mostly exempt from safety requirements, it is imperative for them to be surrounded by safety fences, the same way permanent pools are, to prevent kids to gain access to them without adult supervision.
Kids under 5 years old that are in the water, or nearby should be accompanied by an adult that can be closely reached, and preferably knows how to swim and perform CPR immediately.
While enjoying adult inground pools you should avoid using inflatable floating devices on your kids as a safety feature for kids who can't swim proficiently yet. These floaters are not a substitute for a lifesaver, and may produce in parents a false impression of kids being safe. In these types of pools it is always a good idea to install a fence of at least 4 feet tall all around the pool area. You should always make sure it doesn't have holes, gaps or any spaces that a small child could use to climb up, or get through.
You should also make sure that all doors heading to the pool area open outward instead of inward and the lock mechanism is out of the reach of the children. It is also a good idea to consider installing an alarm to alert pool owners when someone (or something) has made contact with the water when you're not expecting it. The alarm's sensor is generally triggered by the waves created by the person — or sometimes animal — who's fallen in.
For us adults it is easy to get distracted while entertaining other guests. That very moment could be critical in preventing a fatal accident. The good news is that when we are well prepared, we have taken all the necessary precautions to avoid it.
When your house has a pool, it is important to know well what coverage is included in your homeowners insurance.
That is really all about protecting yourself financially if something goes wrong in your property or personal belongings, since your home is most probably one of your biggest investments.
If your house suffered damages from fire, or a natural disaster, what you need is money to repair or replace what was lost.

If a guest gets injured in your house, your general liability and medical coverage would respond.

If you are still paying your mortgage, the financial institution in charge of your loan will require you to have homeowners insurance coverage.
Always make sure to read your policy well to know exactly what is included and whether your are over or under insured.
Talk to our local experienced agents at Orlando Insurance Center, and let them know what your needs and priorities are.You will be presented with options from multiple insurance companies, and be able to compare rates as well as coverage to then determine your path to provide the best protection for you and your family. We can help you save in the purchase of insurance bundles! Give us a call today at (407) 680-1214— for an initial consultation and quotes from among 20 different insurance carriers who support us!
Lizandra Mezquita
LICENSED AGENT
SALES
"Email me" <lizandra [at] buscandoseguro [dot] com>