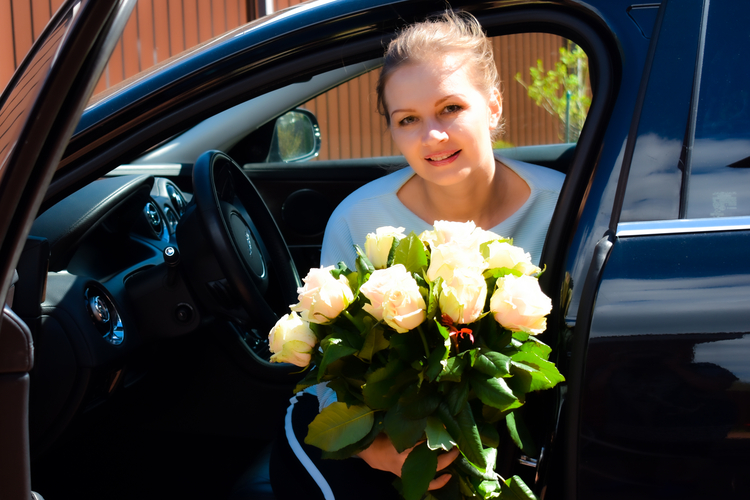 Orlando, Fla. —Well, what can we say? Flowers are o.k., the latest cleaning robot to make her life easier is fine, a great Mother's Day Brunch at her favorite place or a day at the Spa, just as well— but this year, everyone, including Dad, conspired to give her a surprise she will never, ever forget. She didn't ask for it, but that is what makes it so special. Moms usually sacrifice their own wishes to satisfy those of the rest of the family first, like a trip for the family, a sound system for the home, a better school, building a pool or a home expansion so the family can be more confortable staying together and enjoying the company of friends a other family members at home.
But this year, you decided to color outside the lines. This Mother's Day will be one to remember! You just want to see her face when she smells her new fine leather seats, in a vehicle with all the safety features anyone can imagine because she deserves it. Her new luxury car looks amazing, and so does she.
She will now enjoy those long trips in great comfort, safety, and a magnificent sound system that will simply ease and beautify the task of going from point A, to point B. Behind are the days when too many stop lights were an issue, or a little congestion on the interstate became a headache.
Mom is now the Queen of the road!
With your new luxury car, comes luxury car insurance because it is important to protect your high-end investment. You need to get informed about the types of coverage to carry and how to save money without cutting coverage.
Luxury vehicles face similar risks associated with more traditional vehicles. However, the risk for theft, vandalism, and expensive repairs is greater. The costs associated with repairing or replacing the vehicle might be several times higher and you must have enough coverage to respond to such events.
Although luxury vehicles insurance can be more costly, there are ways to help you save money while your coverage limits meet or exceed your expected risks.
At Orlando Insurance Center we are a full-service independent insurance local agency in Orlando, Florida. As such, we are available to offer a much broader menu of insurance products for our customers than you would find buying direct from one company. We pride ourselves on being able to customize insurance coverage for the unique needs of our community, and our attentiveness is unparalleled. Our clients love that we are not just selling the insurance but educating them on protecting their assets and their loved ones. We meet with every customer to discuss their short-term and long-term insurance requirements so they have the protection they need now with an eye to the future as well.
Let your local insurance specialists at Orlando Insurance Center help you save in the purchase of insurance bundles. Give us a call today at (407) 680-1214— for an initial consultation and quotes from among 20 different insurance carriers who support us!